[ Random Cover SET] EXO Winter Special Album - SING FOR YOU (Korean ver + Chinese Ver )
Cover will be chosen at random.
If you want to choose cover, please choose each version separately.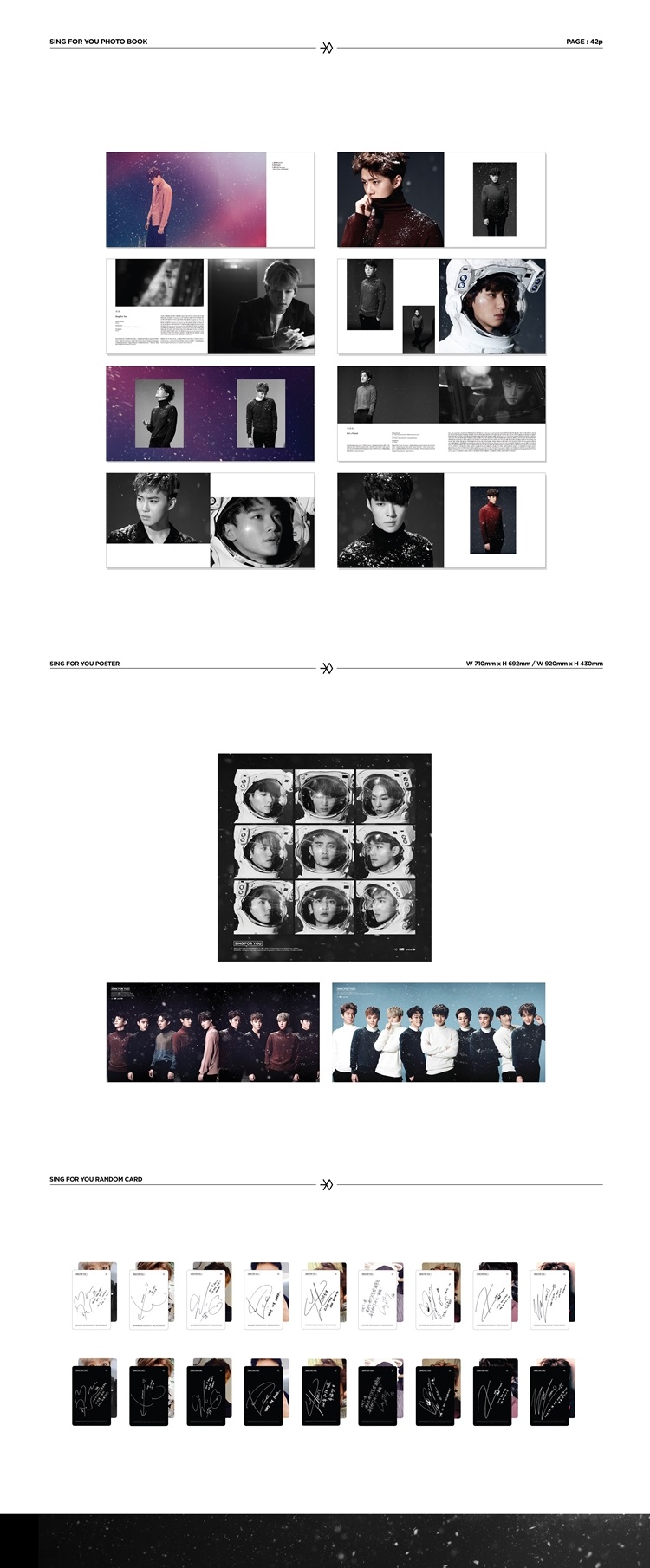 Product Details
Package

Korean version + Chinese Version

Release Date

2015-12-11
Track List
CHINESE VERSION CD1
DISK(CD) 1.
01.偏心 (Unfair)
02.Sing For You (__而唱)
03.Girl x Friend (女 x 友)
04.脚印 (On the snow)
05.Bonus Track. LIGHTSABER (光_)
KOREN VERSION CD1
DISK(CD) 1.
01.불공평해 (Unfair)
02.Sing For You
03.Girl x Friend
04.발자국 (On the snow)
05.Bonus Track. LIGHTSABER
Customers who bought this product also bought: