TVN Drama - About Time(Lee Sang Yoon, Lee Sung Kyung) O.S.T CD
Product Details
- CD
- Lyrics & Photobook
- JUL - 11th - 2018
- The outer case(sleeve) is to Protect goods. (Minor scratches and discoloration will not be the case for change or return.)
DISK(CD) 1.
01.신기한 일 [김이지]
02.Yesterday [박보람]
03.Maybe [후이]
04.눈물이 나 [맥켈리]
05.My Room [홍대광]
06.훨씬 더 나은 내일 [이성경]
07.ABOUT TIME [이상훈]
08.AIR PREPARED [안은정]
09.MAGIC TIME [이상훈]
10.IN THE TIME [안은정]
11.KISS ME [안은정]
12.HEART FLUTTERING [최혜성]
13.BAGAN [JBIE]
14.DEEP PIANO [이상훈]
15.SWINGS [이상훈]
16.CONFUSED MAN [안은정]
17.MIKA'S SWING [안은정]
18.HOY [최혜성]
19.PAST OF MIKA [이상훈]
20.BAD [안은정]
21.I CAN'T GET AWAY [JBIE]
22.TIMEBELL [이상훈]
23.LOVE FALL [안은정]
24.MYSTERY OF TIME [김동현]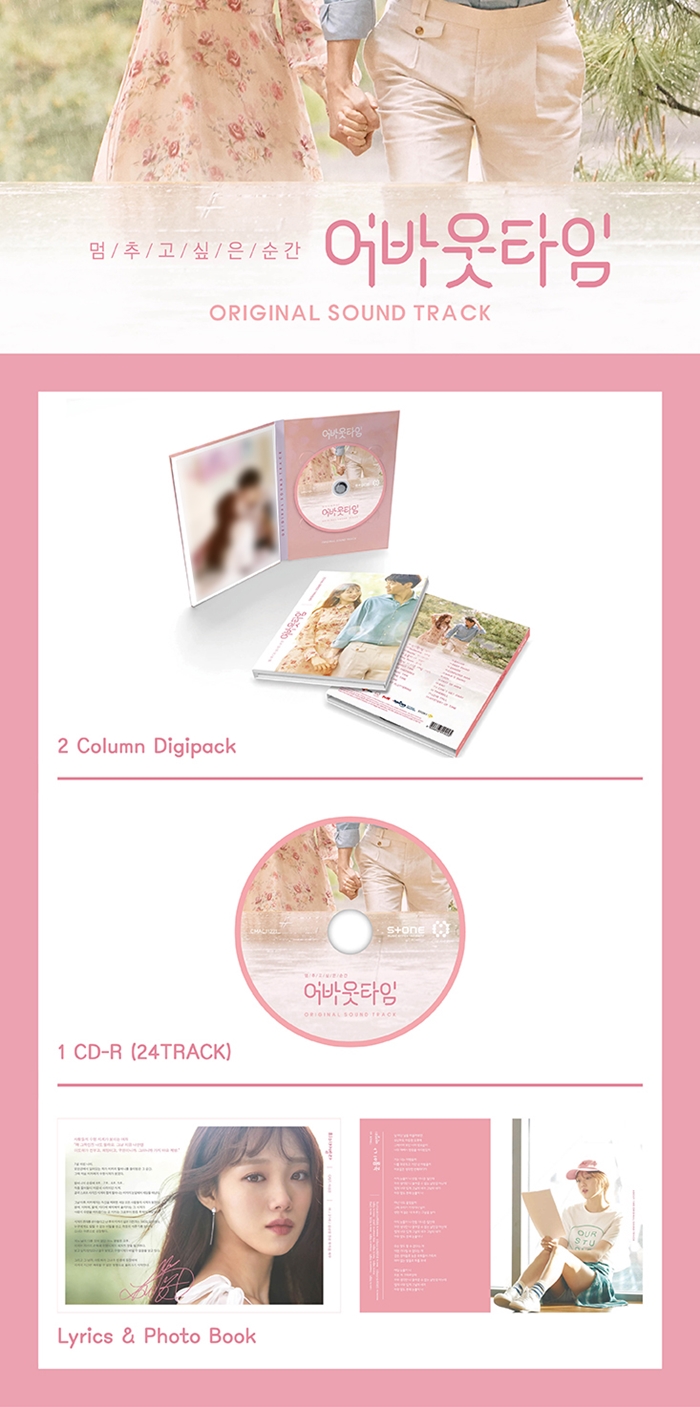 Customers who bought this product also bought:
CD / DVD / Photobook
18/07/20 po-M
Please choose Unfolded Poster (SA) option if 1. you want us to ship CD package + unfolded poster tube together in one carbon box. 2. you are from Middle and South America and Middle East Countries
Light Stick
ever/로켓펀치 공식응원봉
1. DHL-only for international shipping, due to safety regulation for built-in battery.   (Order limit: Up to two items for each package). 2. Can be delivered to South Korean address; choose 'Korea Domestic shipping' option.    (No order litmit).  Please note that a LIGHT STICK cannot be exchanged or refunded after the payment is accepted. Please...