[Skin Food] Honey Flour Moist Oil Cleansing Tissue 30sheets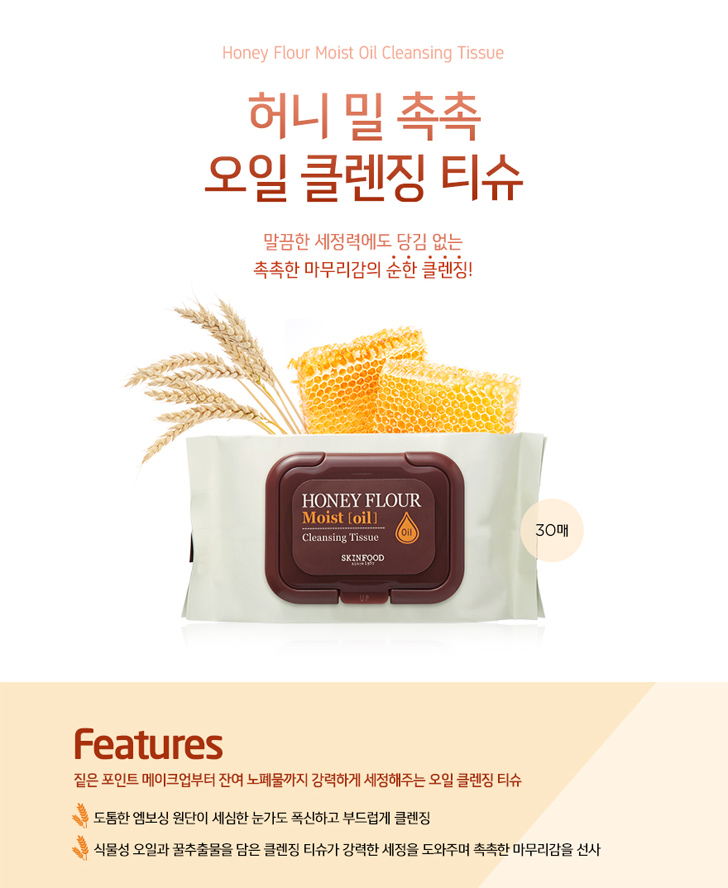 Product Information
Product : [Skin Food] Honey Flour Moist Oil Cleansing Tissue 30sheets
Volume : 30 sheets

Wheat extract (1,000 ppm), honey extract (1,000 ppm), olive oil, macadamia seed oil, jojoba seed oil
Oil cleansing tissue to remove dark point makeup to skin impurities.

Thick embossing fabric gently cleanse sensitive eye areas.

How to use : After point makeup removal wipe the skin gently.