BTS Official LIGHT STICK ARMY BOMB VER.3
The preparation for shipping will finish shortly, if you purchase Army Bomb alone in the order. 
No discount item for reseller
[BTS] Official LIGHT STICK (A.R.M.Y BOMB) VER.3
Notice for Bluetooth pairing mode
Big Hit announced that the light stick does not support the Bluetooth mode properly with some types of smart phones - Samsung Galaxy S10E, S10, S10+. 
They are currently working on the issue and offering technical support on the concert venue.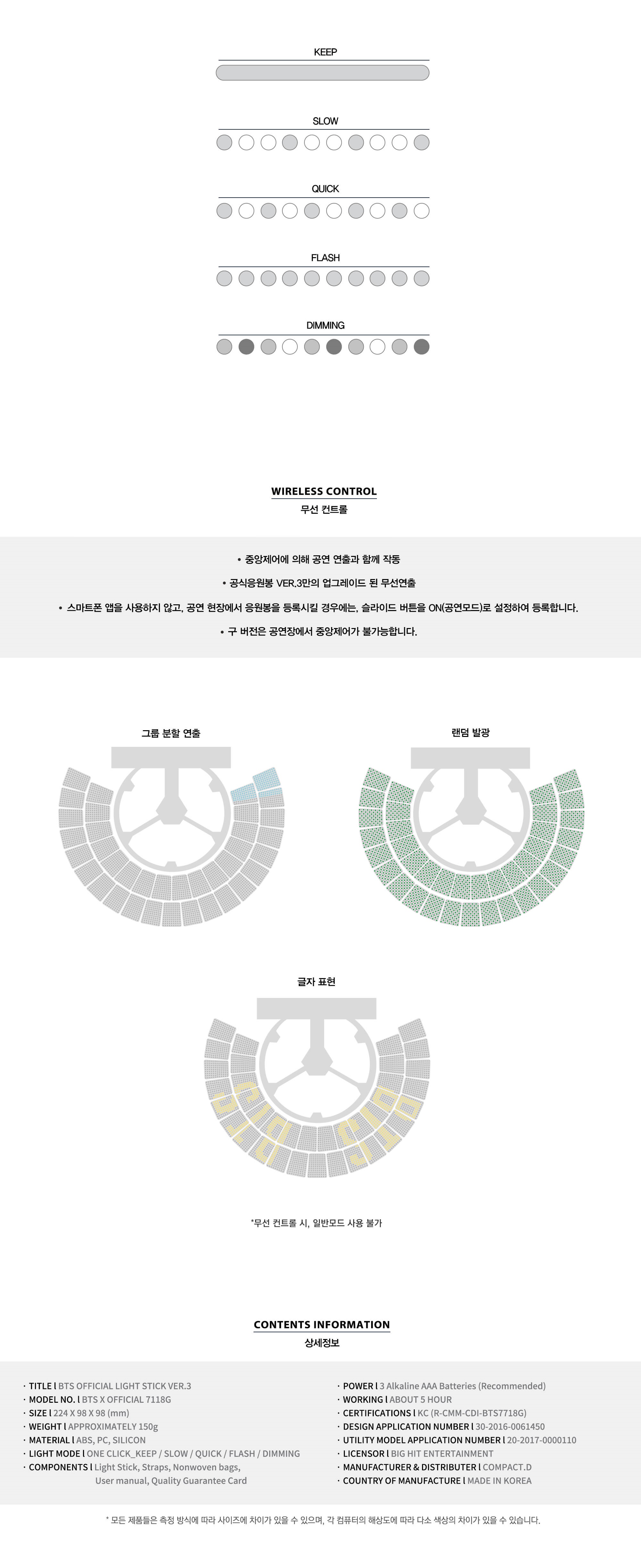 Customers who bought this product also bought: