[BANILA CO] The Secret Face Multi Shading 12g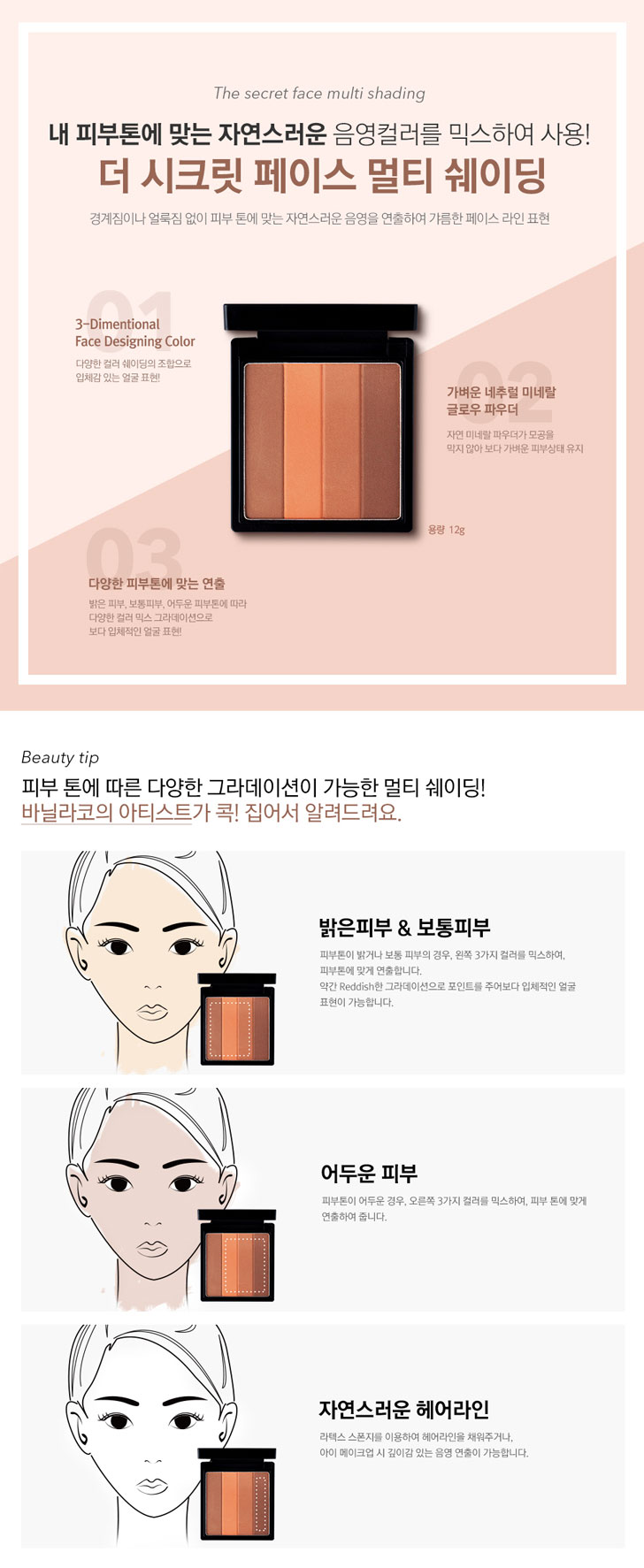 Product Information
Product: [BANILA CO] The Secret Face Multi Shading 12g
Volume: 12g

- Multi shading natural on skin tone giving mix contour for face and hair. 

- 

Fine particles powder gives light application on face with natural slim face line. 

How to use : 

Use right amount using brush on chin and face line with natural finish. 

Brush hair line and around area gently giving small face line look.