[BANILA CO] V-v Vitalizing Dual Mask 20ml+12g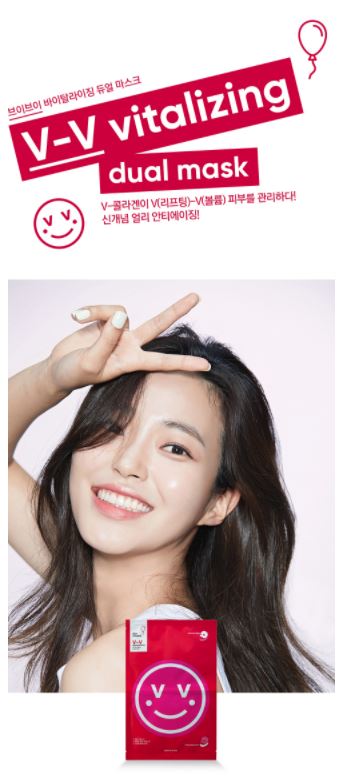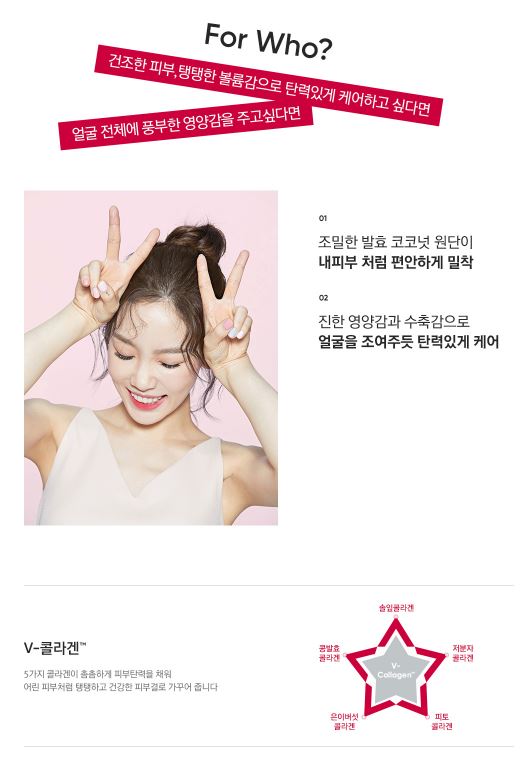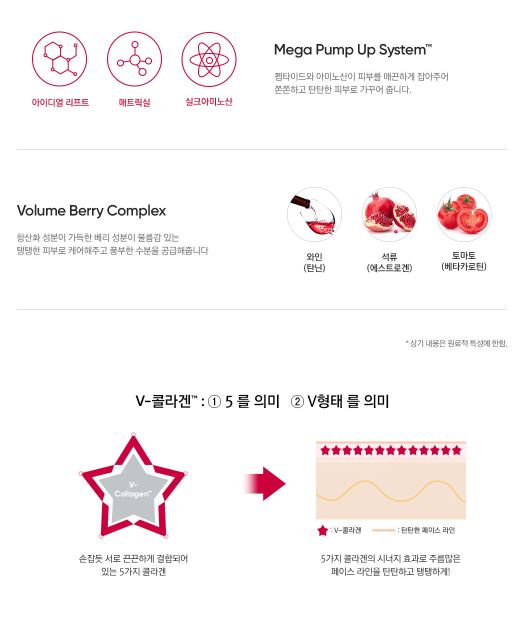 Product Information
Product: [BANILA CO] V-v Vitalizing Dual Mask 20ml+12g

Volume : 20ml+12g

Major ingredients 




: V-Collagen™,Mega Pump Up System™,Volume Berry Complex

Product description

 

: V-Collagen ™ dual mask treat each area problems for silky face line 

 with firm care mask. 

: Vital face mask -- bamboo fabric sheet deliver skin essential ingredients

 for moisture vitality onto forehead, eyes and other areas. 

: V smoothing patch -- high adhesion, cooling ear hanging type mask to give chin line

 elastic fit with silky tension line care.

How to use

1. After face wash use toner to prepare skin. 

 

2. Remove film and place mask onto face.

 

3. Remove mask after 10~20 minutes, pat excessive essence for absorption.