[Holika Holika] Prime Youth 24K Gold Repair Eye Patch
[Holika Holika] Prime Youth 24K Gold Repair Eye Patch
- Volume : 85g (1.6g x 50EA)
Major ingredients
: Contains 24K gold, gold caviar and 9-peptide which brightens skin and helps remove wrinkles.
Product description
: Intensively provides essential hydration and improves skin elasticity. 
How to use
: After cleansing and using the toner, unfold the sheet and put it on around Eyes. 
: Remove the sheet after 10-20 minutes. Gently pat the remaining essence on you face, allowing the excess cream to penetrate the skin.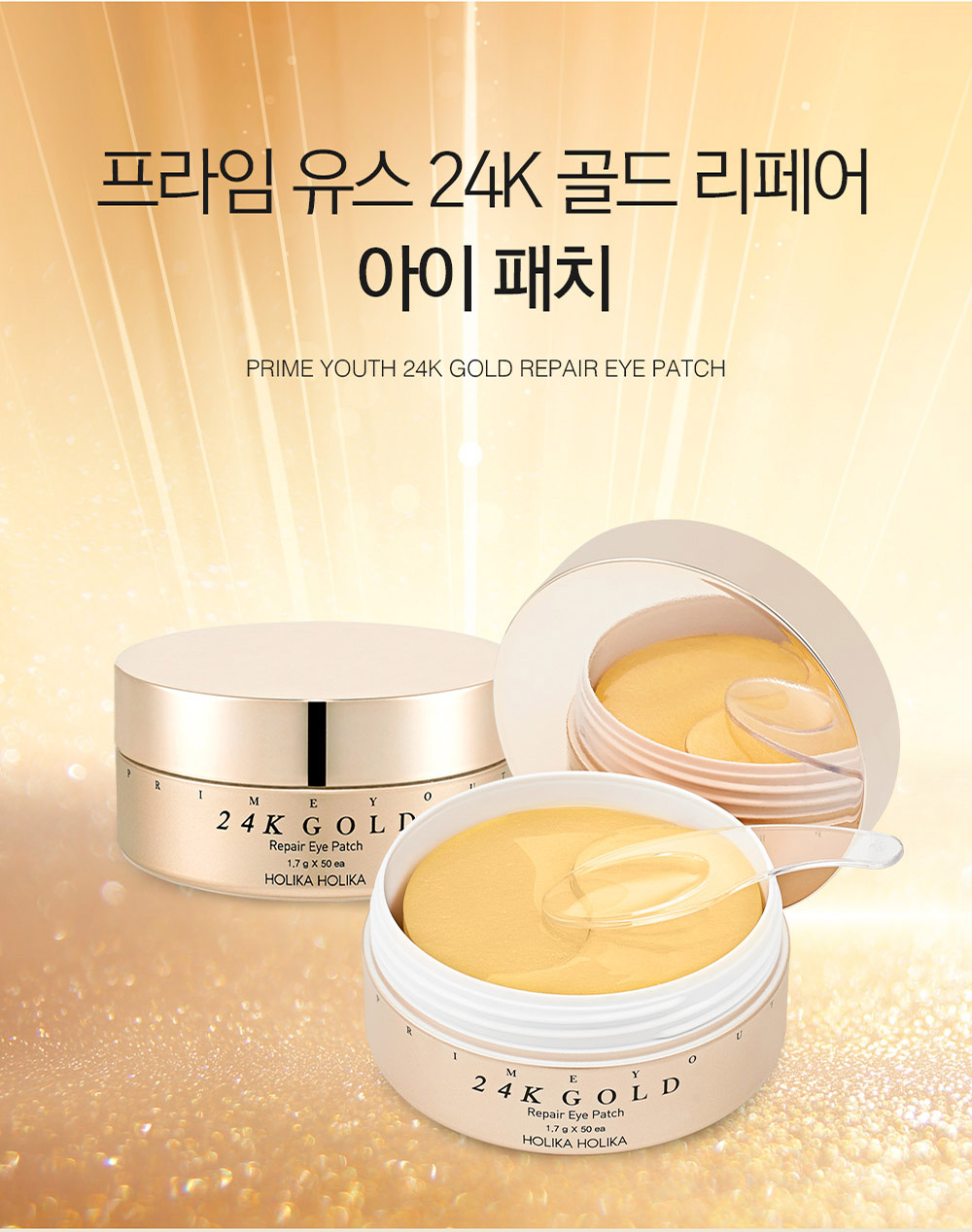 Holika560/프라임유스24K골드리페어아이패치