[ETUDE HOUSE] ZERO SEBUM Drying Powder 6g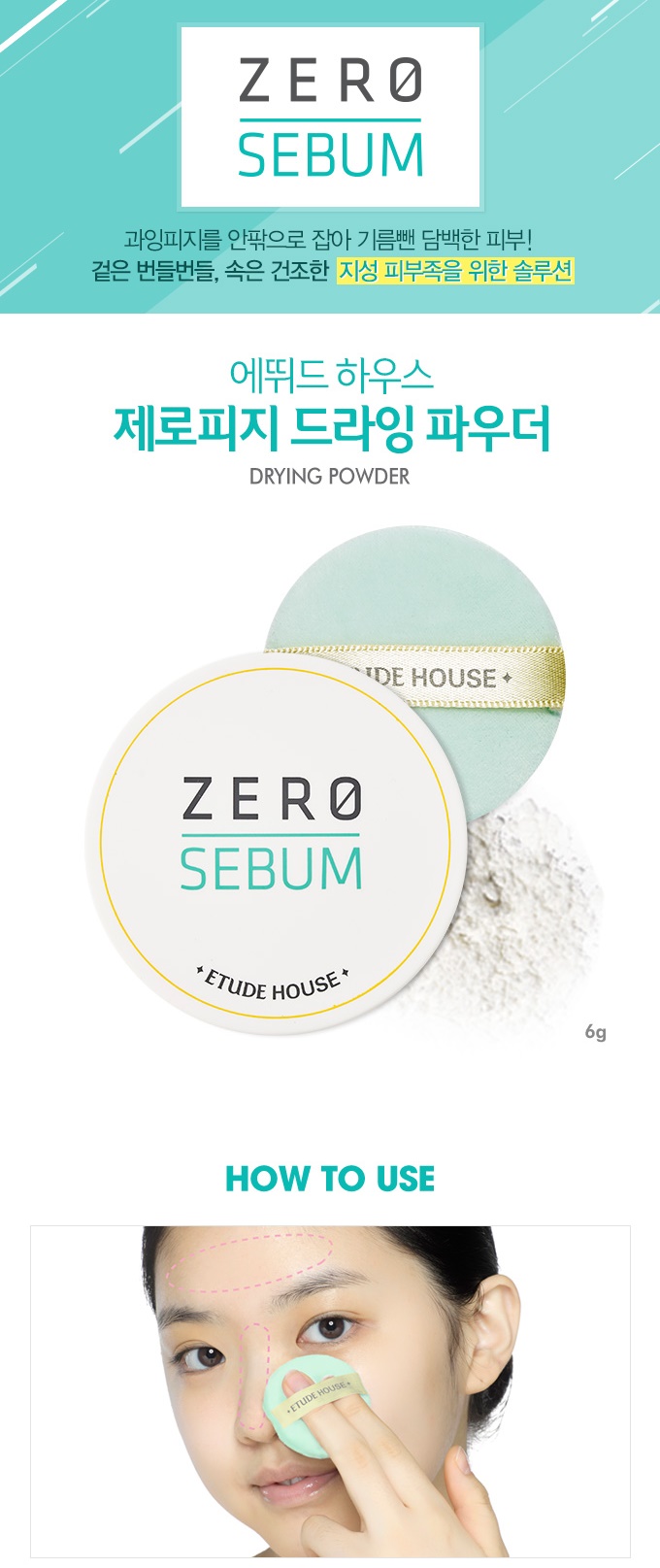 Product Information
Product : [ETUDE HOUSE] ZERO SEBUM Drying Powder

Volume : 6g
Tag : teenager makeup, buy korea cosmetics, buy etude, etude cosmetics, 

etude face make up, white sebum, oil cut powder, powder, dring powder
Customers who bought this product also bought:
Cosmetics
Etude1556/더블래스팅 세럼 파운데이션
A.C.E / ATEEZ
21-06-24/L200002218/po-s/세트
Please choose Folded Poster or Poster in a poster tube to receive posters.  Folded poster will not affect on total weight or cost, but poster tube will. Please choose only 1 poster tube to receive them unfoldedly.