Product - ETC
I want to purchase shoes and clothes, but the size table looks different from that of my country. Which size should I choose?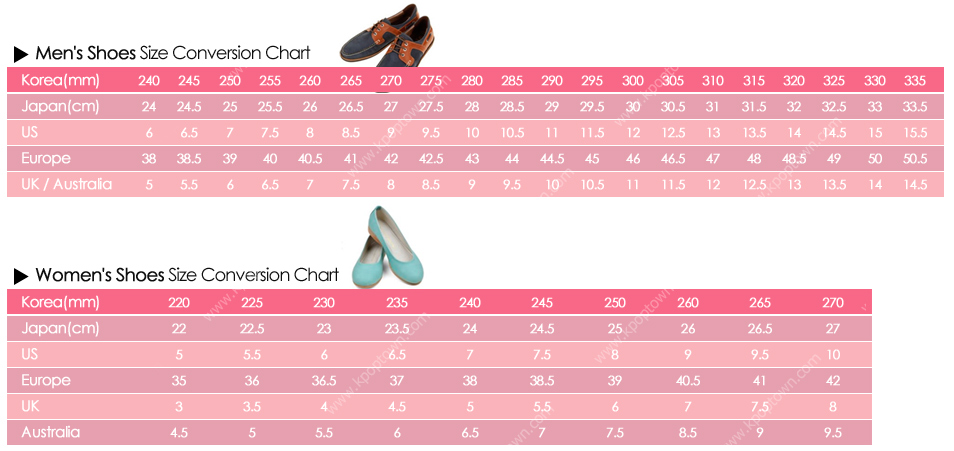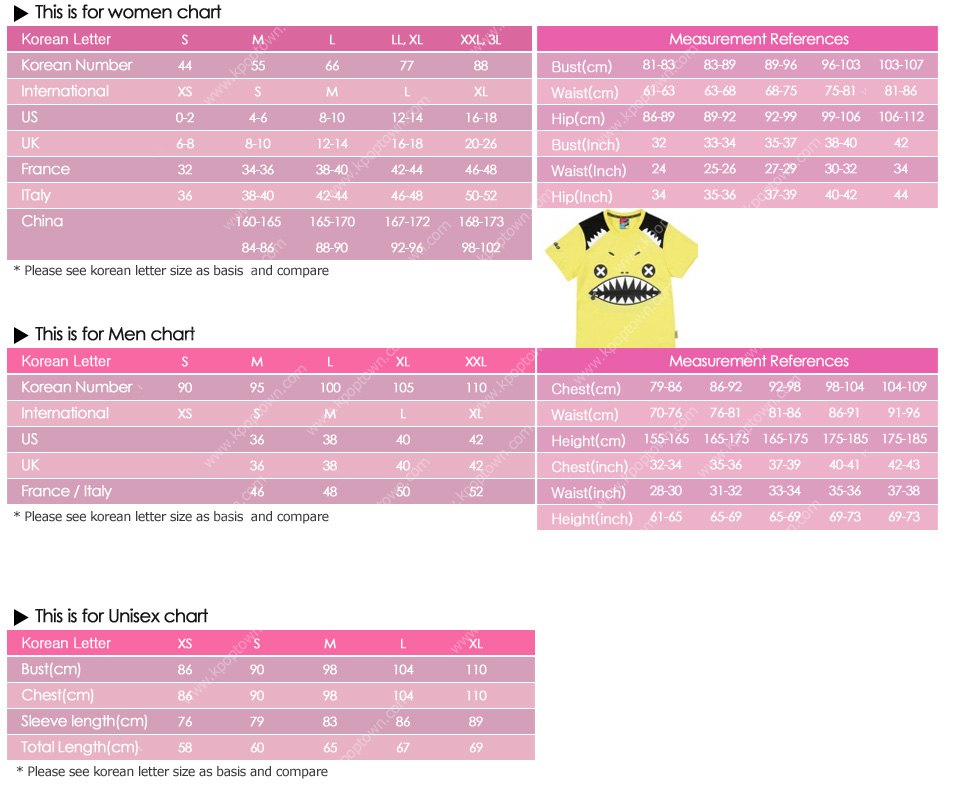 ---
Some products are limited in quantity, due to air transport safety regulation regarding built-in battery. The postal service says that there is a potential risk of fire on board, if too many of such products are stacked in the same package. 
Here are some examples for the limit:
1.Electric hand fan, USB-charged hand warmer, light stick power bank: DHL - up to two pieces per parcel (order). Korean domestic shipping - no restriction.
2.Kihno albums, light key ring and voice key ring: small packet / K-packet - up to two pieces.  DHL - No restriction. Korean domestic shipping - no restriction                                                              
---
Cosmetics product cannot be delivered for certain countries and shipping options. 
For instance, the import of cosmetics is prohibited in Italy by the customs law. 
And cosmetics delivery to Mexico is not available through DHL (the other shipping options are fine).
Also, you cannot add cosmetics in your order if you are using 'EMS Premium' as the carrier.  
---