[Holika Holika] Sweet Peco Edition - Watermelon Sun Stick SPF 50+ PA++++
[Holika Holika] Sweet Peco Edition - Watermelon Sun Stick SPF 50+ PA++++
- Volume : 14g
Major ingredients
: Water melon complex ™ (watermelon fruit extract, watermelon seed extract, watermelon bark extract), watermelon extract 150,000ppm
Product description
: Safe sun stick with soothing water melon complex™ gentle on baby's skin.
: Soothing complex 12 kinds of natural ingredients sooth and protect irritated skin. 
: Mild tested on human skin for weak skin children to adult use.
: Sun stick with children design for fun and comfort use.
How to use
: Turn lower bottom, apply onto sun exposed areas evenly and let it absorb.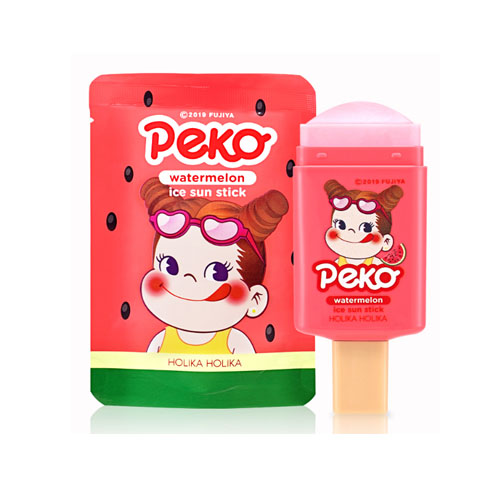 Holika561/스윗페코/워터멜론 아이스 선스틱