[Holika Holika] Naked Face Veil-Fit Cover Pact
[Holika Holika] Naked Face Veil-Fit Cover Pact
- Volume : 12g
Major ingredients
: Evening primrose extract, Puerariae Radix Extract, Pine Extract, Root Extract, Tri-Color Violet Extract, Pollu Berrier ™
Product description
: Covering pigment with high refractive index covers skin imperfections and gives clear skin.
: Skin thin fit focus sebum powder absorbs sebum for clean long lasting makeup. 
: Soft focusing system reflect light to give pores and blemishes silky cover.
How to use
: Last step of base makeup, use appropriate amount of powder to pat and apply onto face.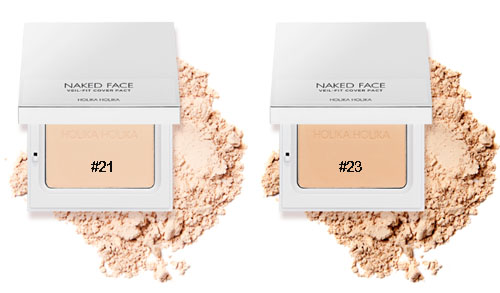 Customers who bought this product also bought: