GEMI FOOD Premium Grain Crispy Roll (180g)
GEMI FOOD Premium Grain Crispy Roll (180g)
- Volume : 180g
- Ingredients: Brown rice, black bean, black sesame, black glutinous rice, pea, mung beans, small bean, rye, adzuki, buckwheat, barley, glutinous millet, white rice, adlay, glutinous rice, sorghum, kidney bean, black rice, sesame, millet, corn, cream cheese, sugar, butter, etc.
- Product Description
: Delicious biscuit that contains healthy 21 Korean grains.
: Contains cream cheese inside biscuit for more delicious taste.
: Healthy biscuit for tea time snack or kids snack.
: Individual package with a size easy to take. : Avoid direct sunlight.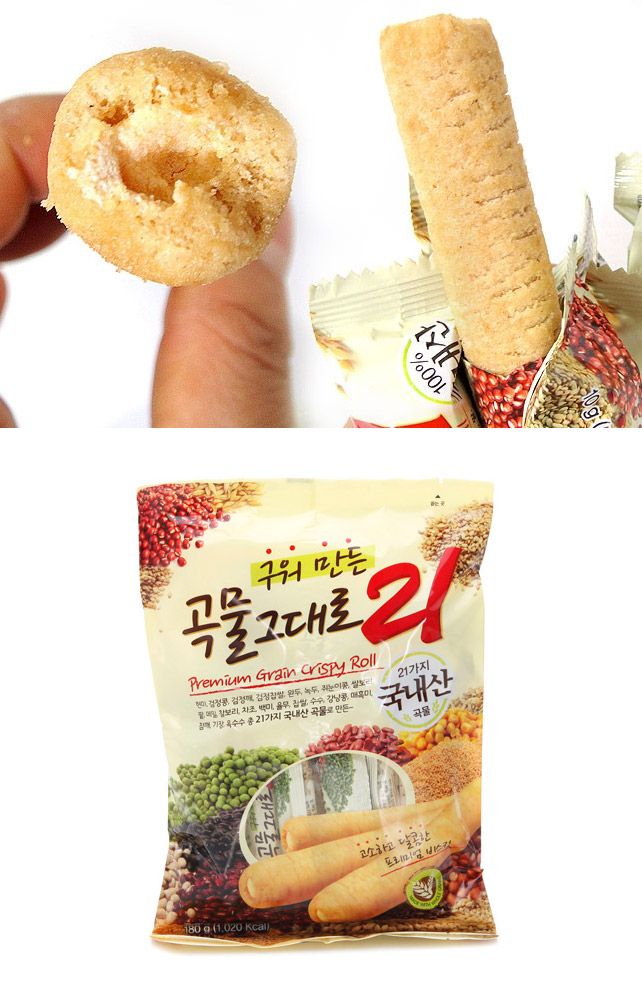 Customers who bought this product also bought: