OTTOGI BULGOGI BOWL RICE 290g
OTTOGI BULGOGI BOWL RICE 290g
▶ Manufacturer: Ottogi
▶ Country of Origin: S. Korea
▶ Contents: 290g
▶ Ungredients : rice, beef, shiitake mushroom, mushroom, green onion, rice noodles, brewed soy sauce, garlic, white sugar, sesame oil, pepper, etc.
▶ Shelf Life: Until Display Day
▶ Product description
: It is an instant bowl of rice with beef (bulgogi), green onions and mushrooms cooked in a traditional way.
: Pour boiling water and cook in microwave.
: It contains a spoon.
▶ Cooking method
1. When cooking microwave: 
Put sesame rice, sauce, and bean paste into the container and pour water up to the marking line (130ml)
Cook for 3-4 minutes in a microwave oven and stir well.
※ Please be careful because the container is hot after microwave cooking.
※ Adjust the amount of water according to the symbol when cooking.
2. Boiling water Cooking time: 
Add 200 ml (1 cup) of sauce and sugar to the water and cook for 1 minute 30 seconds
Stir well after boiling.
※ Please do not cook in the bag.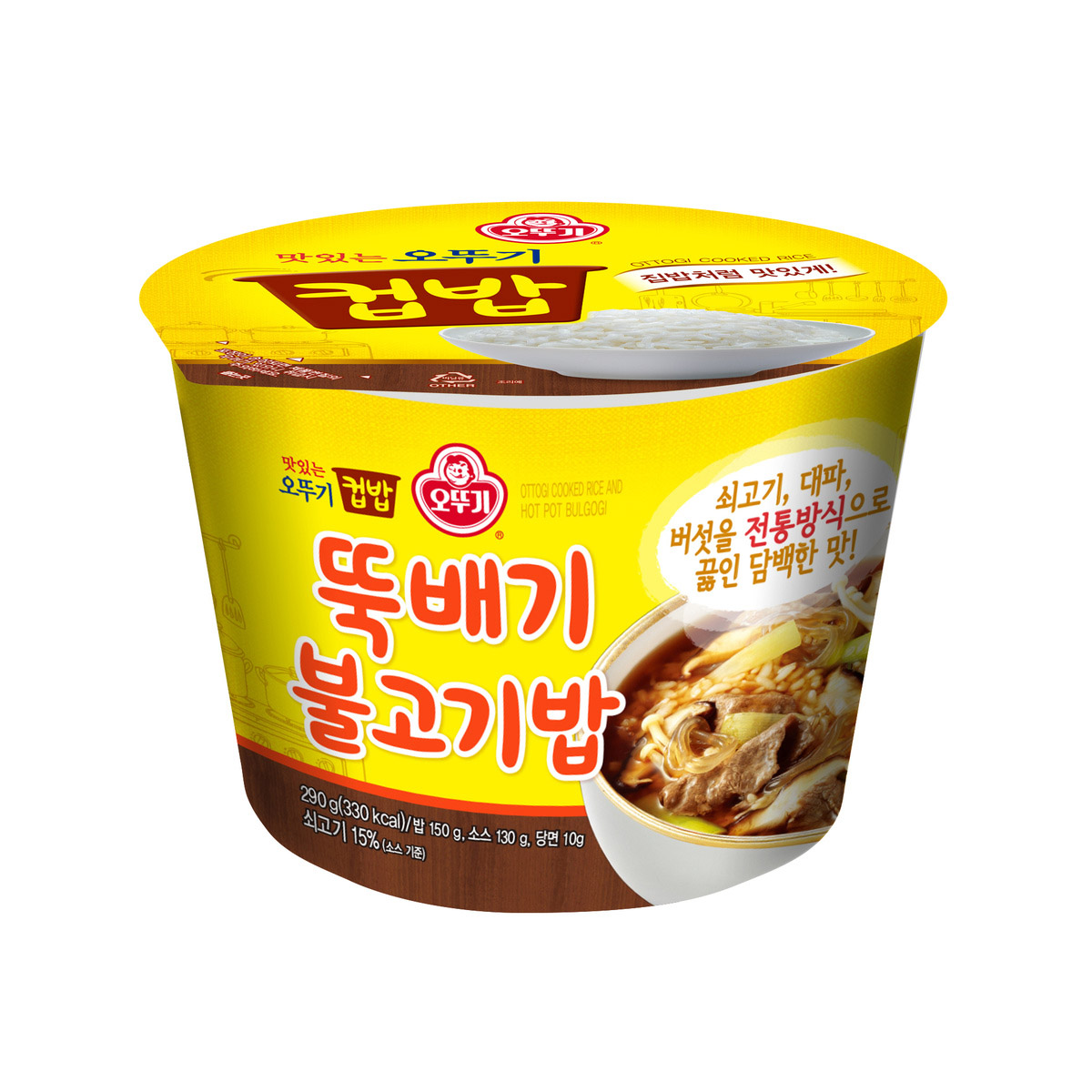 Customers who bought this product also bought: