OTTOGI Ramyeon Bboki 120g
OTTOGI Ramyeon Bboki 120g
▶Net Weight:120g
▶Ingredients:whole wheat powder, potato starch, pepper paste, pepper powder, vegetables.
▶Expiry Date: Up to Date noted.
▶Product Description 
:can be enjoyed with Ddeok Bokki sauce mixed with pepper paste and different kinds of vegetables. 
:Avoid direct sunlight and store in cool places.
▶To Prepare
1. Remove the cover of the container up to the line, pour enough water to the noodles and vegetable seasoning. 
2. 4 minutes later, open the whole noted on the chopstick and pour hot water. 
3. Mix them with the sauce to complete.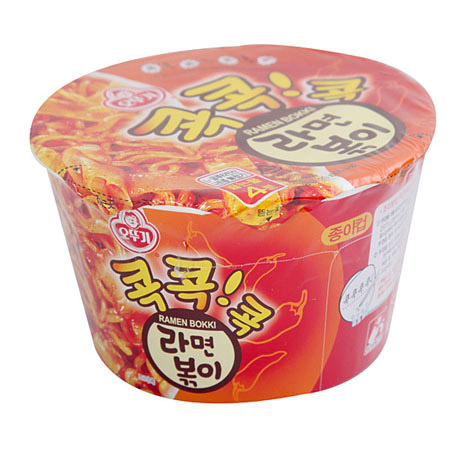 Customers who bought this product also bought: