Osulloc Green Tea Milk Spread 200g
Osulloc Green Tea Milk Spread
▶ Manufacturer:Amore Pacific
▶ Country of origin:South Korea
▶ Capacity:200g
▶ Full Ingredients
:White sugar, mixed vegetable oil (rapeseed oil (Australian), palm oil (Malaysian), processed oil, glycerol fatty acid esters), rapeseed oil (Australian), WMP 11% (milk), skim milk powder 10%,
   whey powder, powder Sulloc green tea 4% (Korean), emulsifying agents (lecithin (soy), glycerol fatty acid ester), synthetic flavors (vanillin) the type of food vegetable cream  
▶ Expiration date:Expiration date marked
▶ Product description
: You can enjoy sweet and soft rich green tea flavor of Osulloc's luxurious green tea powder.
: Enjoy perfect tea time by spreading plain scone, crackers, bread with it.
▶ How to take
: Avoid direct sunlight, high temperature and humid place, and store in a cool and dry place.
: After opening keep refrigerated and take as soon as possible.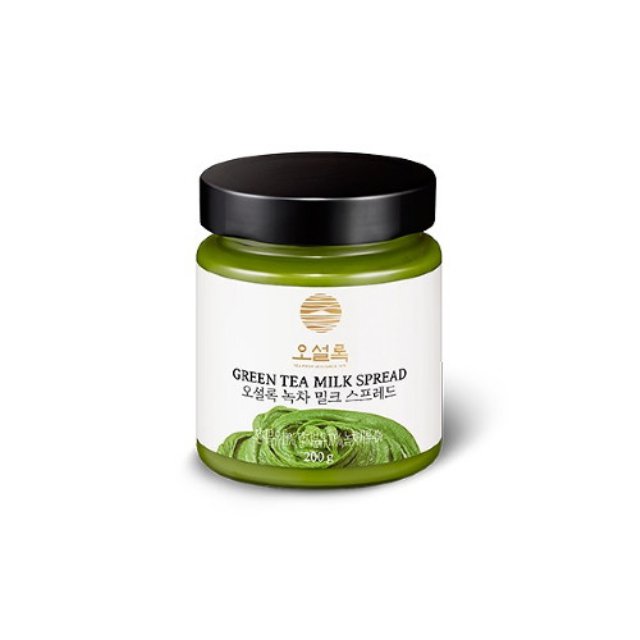 이마트몰/[오설록] 녹차밀크스프레드 200 g
Customers who bought this product also bought: