[Weverse Shop Gift ] SEVENTEEN 4th Repackage Album - SECTOR 17 (New Heights Ver.) CD + Poster
Please choose Folded Poster or Poster in a poster tube to receive posters.
Folded poster will not affect on total weight or cost, but poster tube will.
Please choose only 1 poster tube to receive them unfoldedly.
Weverse Shop Purchase Albums with their Special Gifts for Pre-Order.
: Photocard(Random 1 out of 13), Lenticular Photocard(Random 1 out of 13)
We will buy albums from Weverse Shop so that the price is different from our normal albums.
Discount Rate will be lower than the normal version to wholesale/reseller customers. 
※ It can be changed or delayed by the manufacturer company for some reasons.

Product Details
Package(New Heights Ver.)
- Out Box : 152 x 152 x 15.5mm
- Photobook : 88p
- Lyric Book : 12p
- CD
- Team SVT Card : 1st Press Only 
- Photocard : Random 2 out of 26
- Film Card : Random 1 out of 13
- Sticker : Random 1 out of 13
- Poster : Random 1 out of 2 / 1st Press Only 
- JULY - 18th - 2022
- The outer case(sleeve) is to Protect goods. (Minor scratches and discoloration will not be the case for change or return.)
Detail View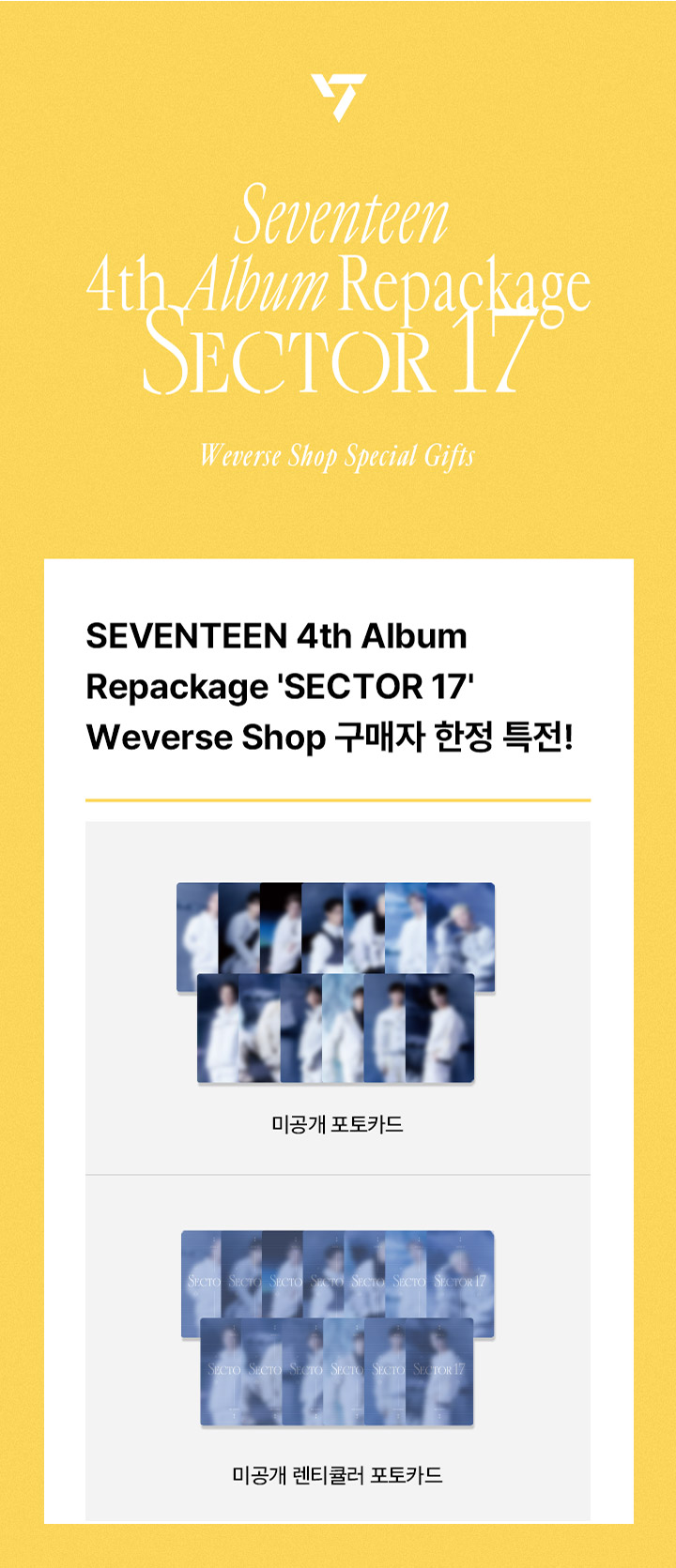 Customers who bought this product also bought: