[the SAEM] Silk Hair Refresh Scalp Pack 150ml
Product: [the SAEM] Silk Hair Refresh Scalp Pack 150ml
Volume : 150ml

: Ginseng extract, Arborvitae Leaf Extract, Mulberry bark extract, Chrysanthemum Sibiricum extract, Chinese matrimony vine extract, 

 Acorus Gramineus Root/Stem Extract, Xanthium strumarium extract, Licorice root extract, Mint extract, Avocado oil, Corn Mint Oil, 

 Peppermint oil, menthol, Sunflower seed oil, Jojoba seed oil, Citric acid, Salvia leaf extract, Camellia flower extract, Tea tree leaf extract, 

 Eucalyptus leaf extract, Tea tree leaf oil, Ceramide NP, Squalane, Hydrogenated lecithin, Shea butter, Olive oil

Product description

 

: Contains moisturizing ingredients derived from natural ingredients to provide moisture to dry hair and scalp, providing moist and smooth hair.

: Herbal extracts remove excessive sebum and take care of pores by controlling sebum secretion. 

: Contains Tea tree leaf and peppermint oil to give the scalp a cooling sensation and soothing effect to help manage it healthy.

How to use

 

: After shampoo, gently dry and spread on needed area.
: Gently massage and after 3 minutes, rinse with water thoroughly.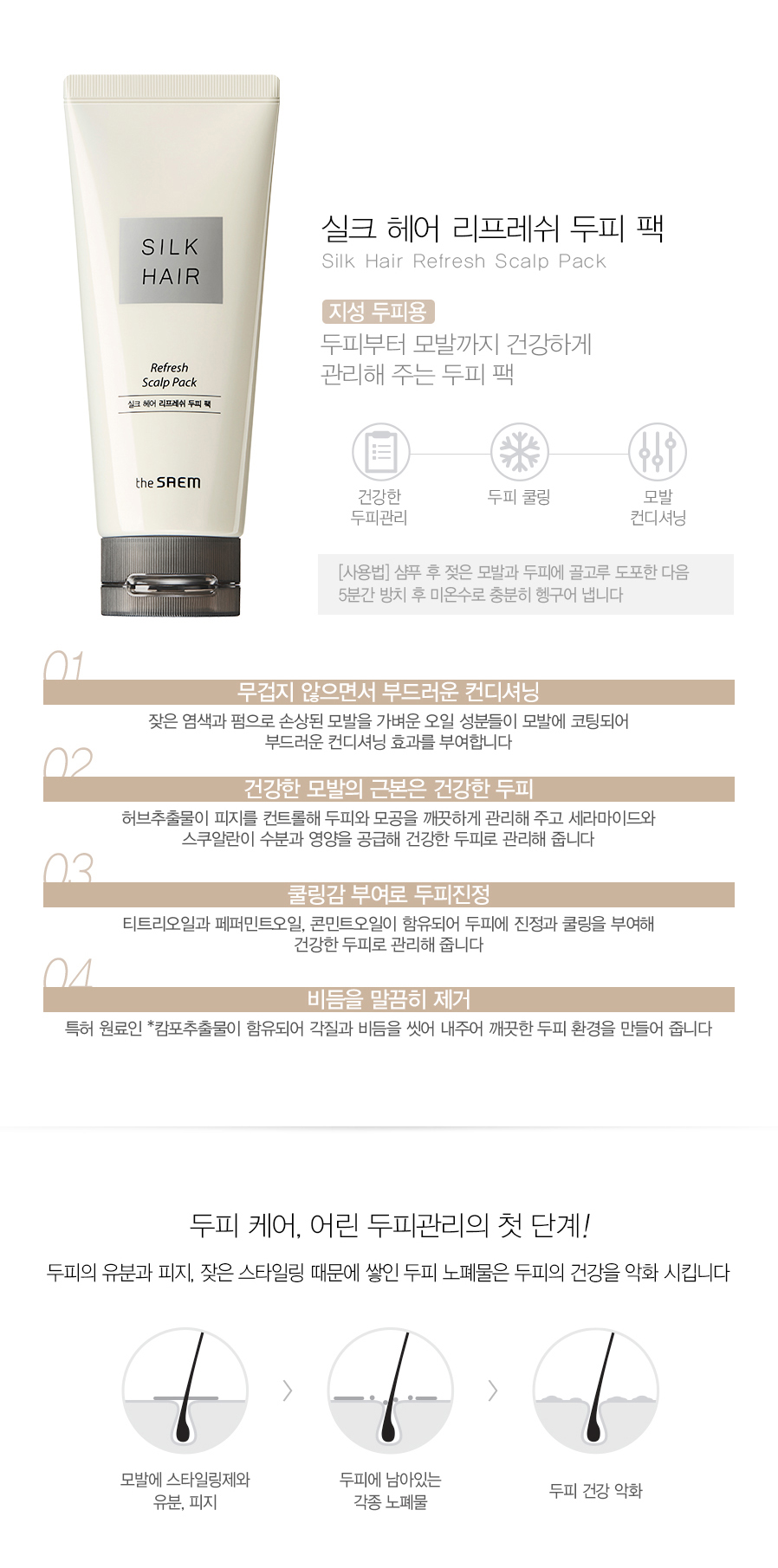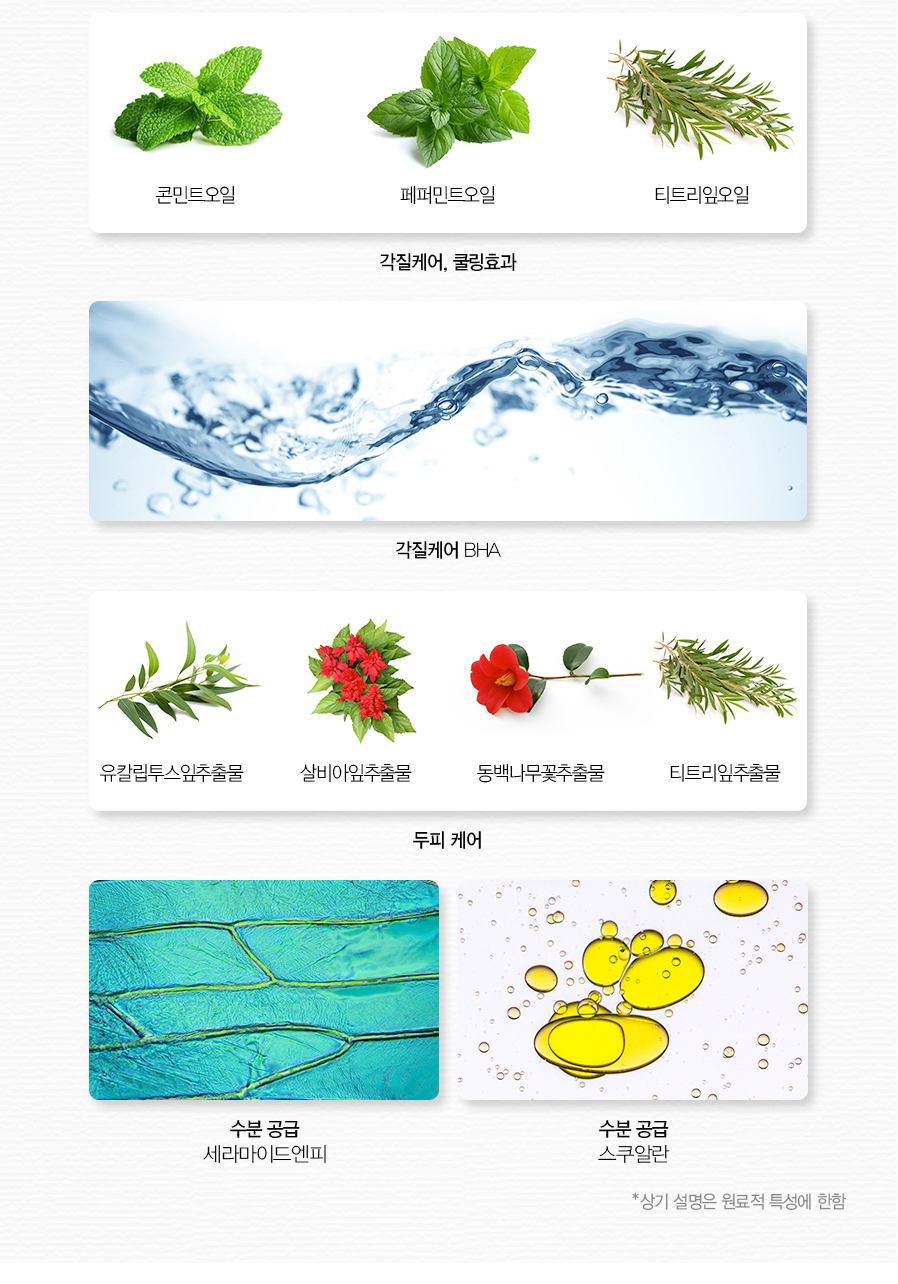 Tag : the saem, the saem cosmetics, korea cosmetics, buy the saem, the saem hair, silk hair refresh scalp pack
Customers who bought this product also bought:
CD / DVD / Photobook
M26257