[BT21] BTS Royche Collaboration - LED MOOD LAMP
 ※ Wholesale request is not available, due to limited stock.
1. DHL-only for international shipping, due to safety regulation for built-in battery.
  (Order limit: Up to two items for each package).
2. Can be delivered to South Korean address; choose 'Korea Domestic shipping' option.
   (No order litmit). 
[BT21] BTS Royche Collaboration - LED MOOD LAMP
- Size : TATA(123.6 x 718 x 106.4mm), CHIMMY(131 x 110 x 157mm), RJ(122 x 119 x 193mm), COOKY(113 x 97.8 x 186.3mm), SHOOKY(147 x 62 x 103mm), KOYA(155.5 x 106 x 156.5mm), MANG(137.5 x 116 x 166mm)
- Material : ABS, Silicone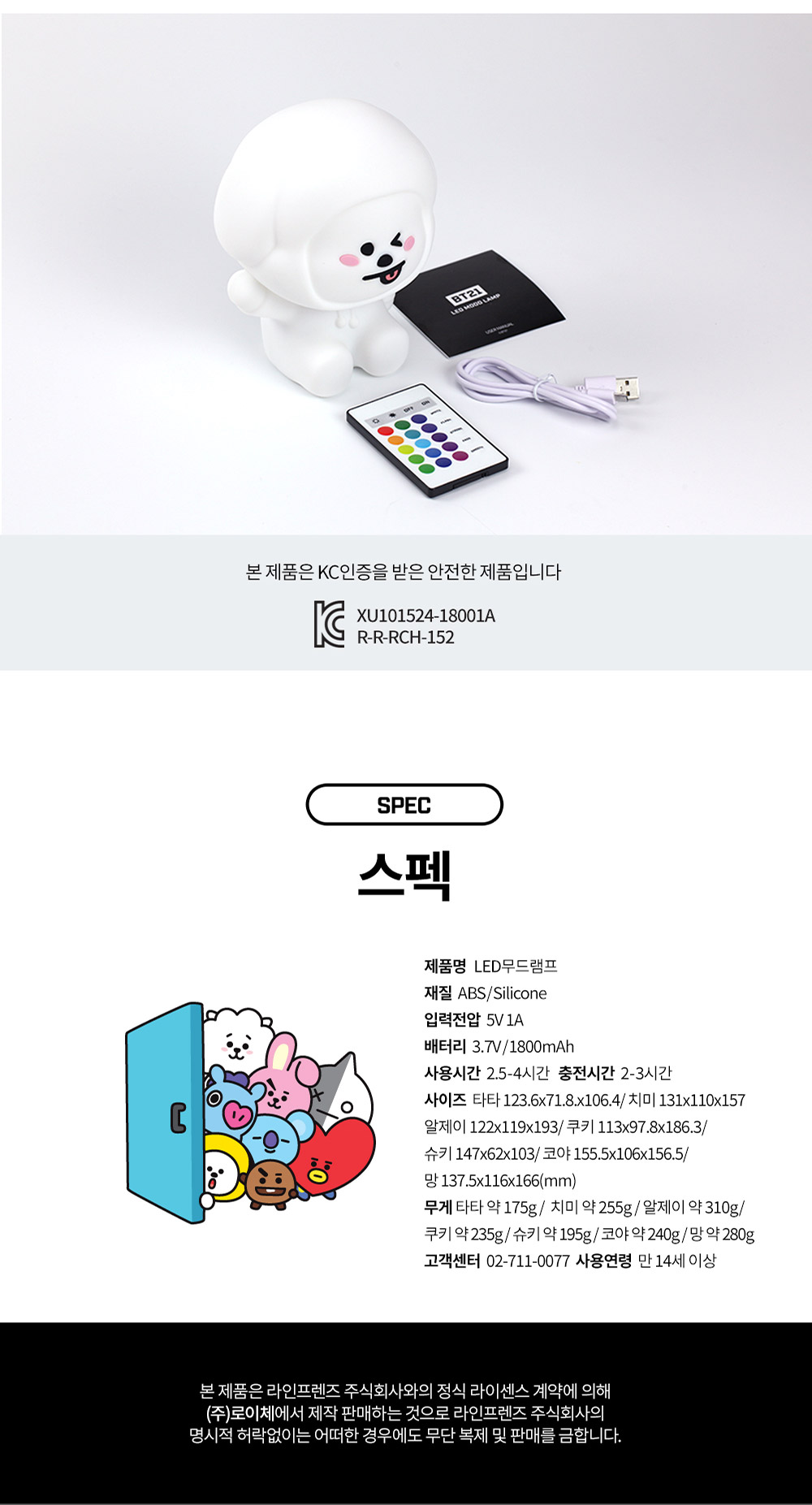 yes/로이체 BT21 LED 무드등 무드램프
Customers who bought this product also bought: