KBS Drama DESCENDANTS OF THE SUN O.S.T LP VOL.2 (2LP)
Product Details
Package

Tin Case, 2LP Picture Disc, Booklet 52p, 2LP Stand

Release Date

OCT - 31th - 2016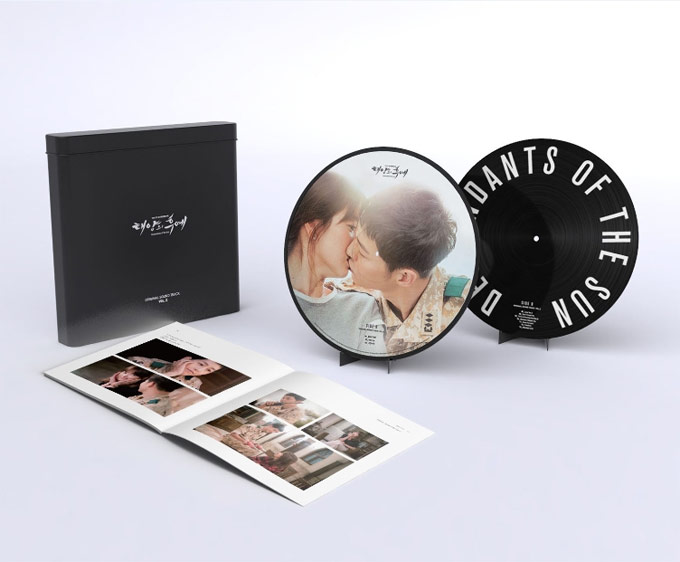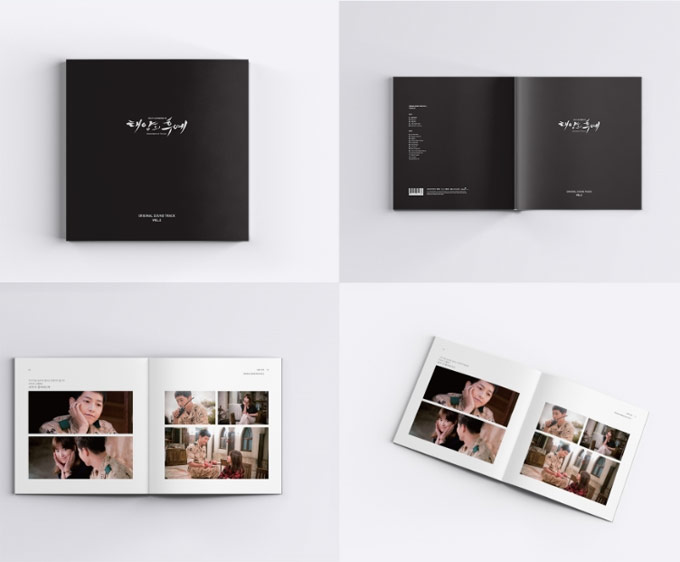 Track List
LP 1
SIDE A
01. 말해! 뭐해? - 케이윌
02. With You - 린 (LYn)
03. 사랑하자 - SG워너비
SIDE B
04. 그대, 바람이 되어 - M.C THE MAX
05. How Can I Love You - XIA (준수)
LP2
SIDE C
01. No More War
02. Always I Love You
03. Fighter
04. Mission2 Epic Tension
05. Lonely Road
06. Vital Fantasy
SIDE D
07. Love You 2
08. Don't Forget Me
09. Time Is Running Out (Ver.2)
10. Attention Mission Ver.
11. Move Forward
12. Freedom
13. Attention O.R.I
LP2
SIDE C
01. No More War
02. Always I Love You
03. Fighter
04. Mission2 Epic Tension
05. Lonely Road
06. Vital Fantasy
SIDE D
07. Love You 2
08. Don't Forget Me
09. Time Is Running Out (Ver.2)
10. Attention Mission Ver.
11. Move Forward
12. Freedom
13. Attention O.R.I
Customers who bought this product also bought:
Drama&Movie OST
22-12-18/CMAC10998
Re-release Album : DEC - 18st - 2022
CD / DVD / Photobook
2월7일 M000352389
DAY6 / EXO
21-07-06/JYPK1265/po-s
Please choose Folded Poster or Poster in a poster tube to receive posters.  Folded poster will not affect on total weight or cost, but poster tube will. Please choose only 1 poster tube to receive them unfoldedly.