Hello. This is kpoptown.
Our store's sale directly counts on Hanteo Chart everyday.
Our store's sale also counts on Gaon Chart.

To check the truth. please visit this link
This is official website of Hanteo Chart
You can also find link from Hanteo Chart to our store like below.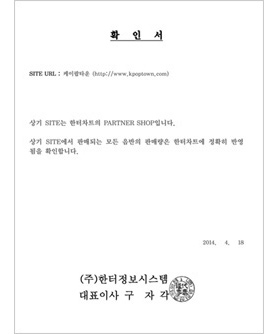 and This is our Confirmation. 
 If you click this image, you can see it.
If you want to check, please ask them directly.
We think it is the best way to check.
We are directly sending sale's data to them everyday directly.
You can be rest assured that your purchase will support your favorite kpop idol!