[BANILA CO] It Radiant CC in Melting Pact SPF32 PA++
Last items in stock
Tax excluded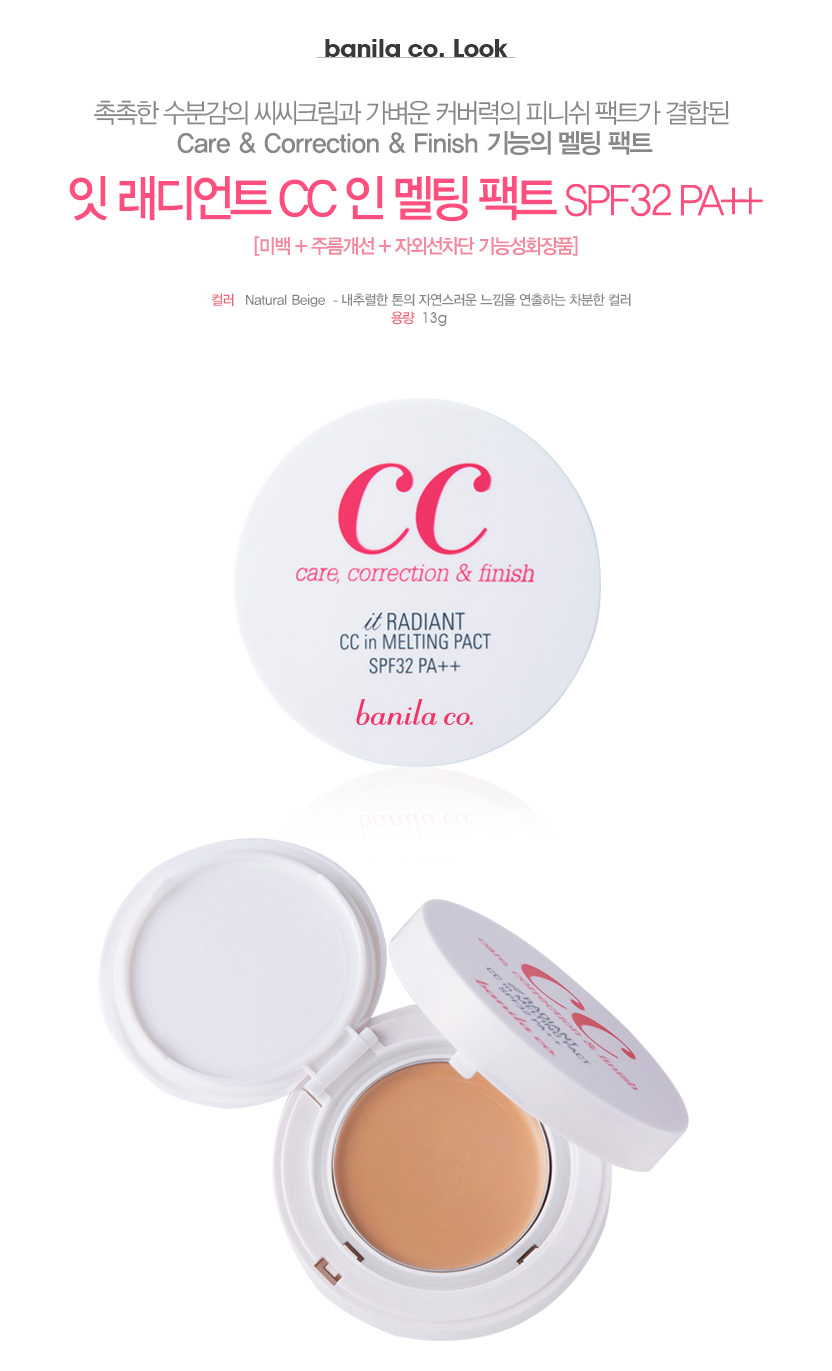 Product Information
Product:[BANILA CO] It Radiant CC in Melting Pact SPF32 PA++

▶ Product Description

: Base for complexion care with skin care and makeup into one.  

 

: Moisture care creates stable and natural skin tone.

: Takes care of pore and uneven skin to create smooth and soft skin texture.

: Eco herb water complex increases skin transparent degree to create bright and gorgeous skin.

: SPF32 PA++

: Put a moderate amount to a puff and pat lightly from inside to outside face.