[the SAEM] Healing Tea Garden Tea Tree Cleansing Water 300ml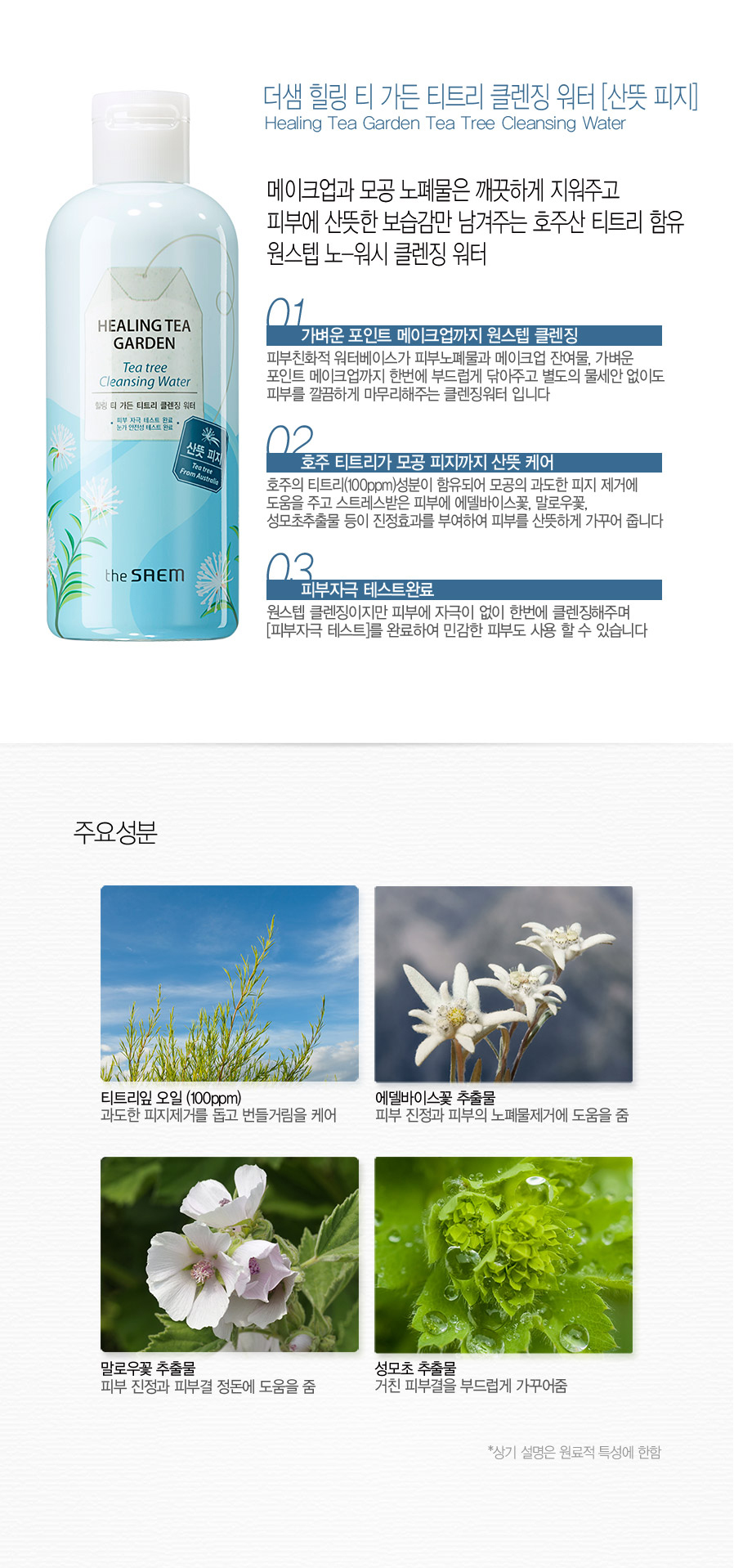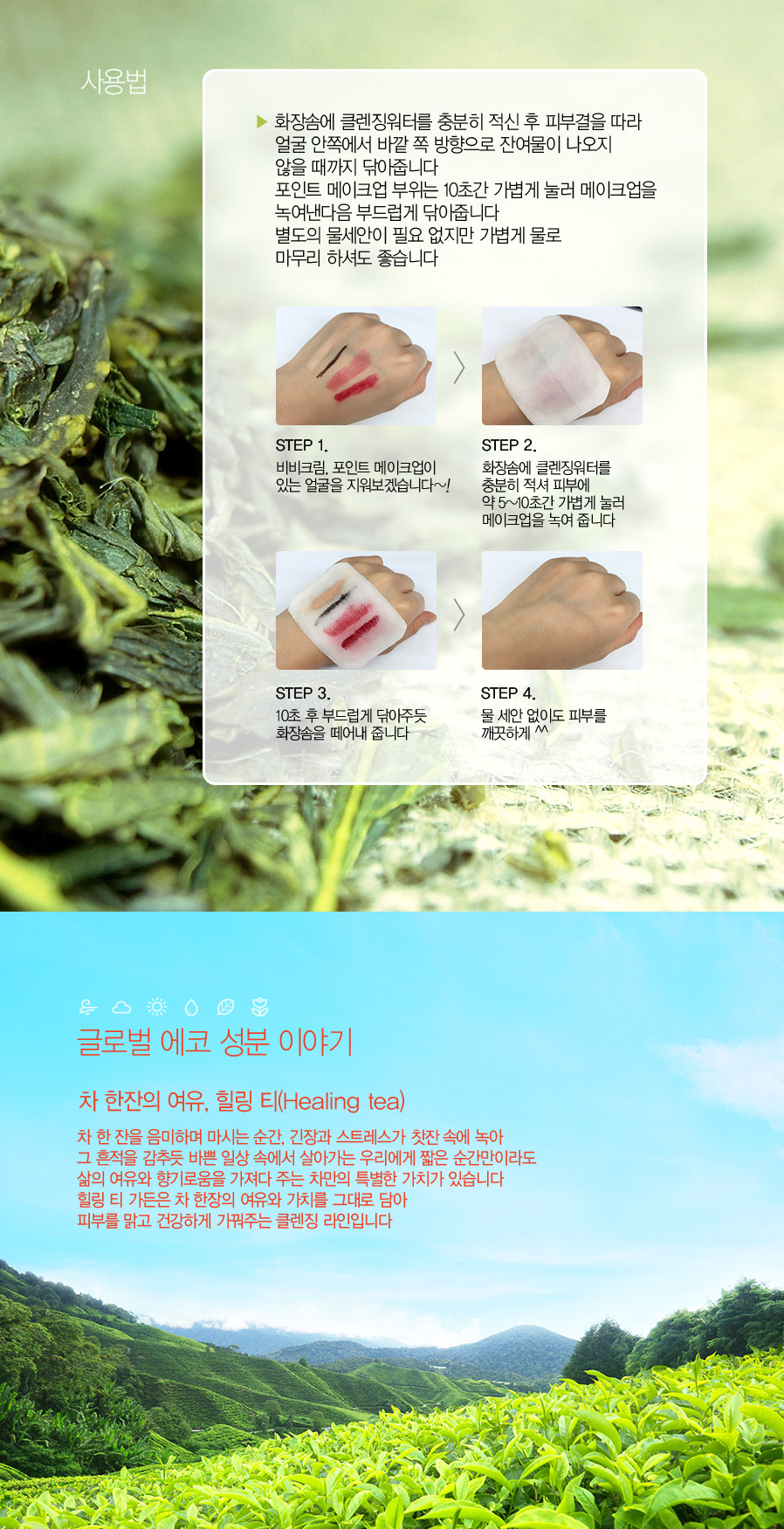 Product Information
Product: [the SAEM] Healing Tea Garden Tea Tree Cleansing Water 300ml
Volume : 300ml
Product description


: Contains tea tree leaf oil (100ppm)

: Provides skin moisture giving light point make up and impurities cleansing. 

: Mild and soft wipe out with no need of separate water wash for moisture clean finish. 

: No addition of artificial color, artificial flavor, benzophenone, parabens, animal raw materials, mineral oil and talc

How to use

: Wet cotton, wipe out form center to outward. 

: Press gently for 5~10 seconds on top of point make up and remove. 

: Depending on skin type gently wash off with water to finish.



Tag : the saem, the saem cosmetics, korea cosmetics, buy the saem, the saem cleansing, cleansing water
Customers who bought this product also bought:
BIGBANG / BTS / TXT
21-08-18/BHE0082/이스케이프
Pre - Order Release Date : AUG - 18th - 2021
SHINEE / Stray Kids
21-08-24/JYPK1271/po-m/일반반/랜덤
Please choose Folded Poster or Poster in a poster tube to receive posters.  Folded poster will not affect on total weight or cost, but poster tube will. Please choose only 1 poster tube to receive them unfoldedly.