[Thefaceshop] Rich Hand V Special Care Hand Mask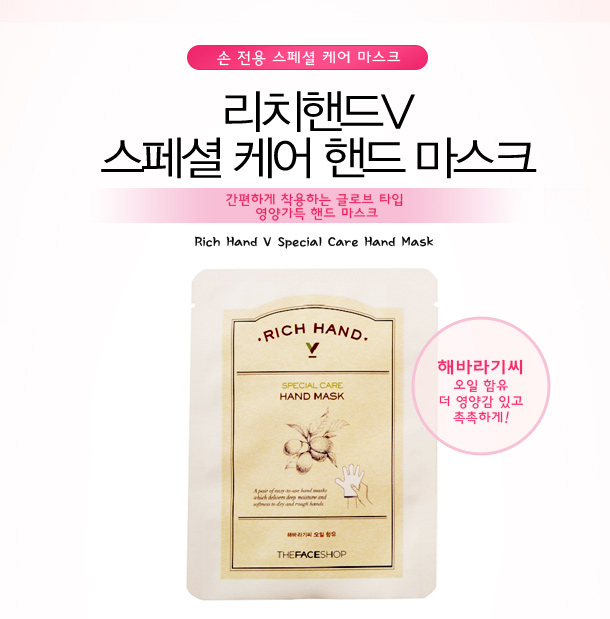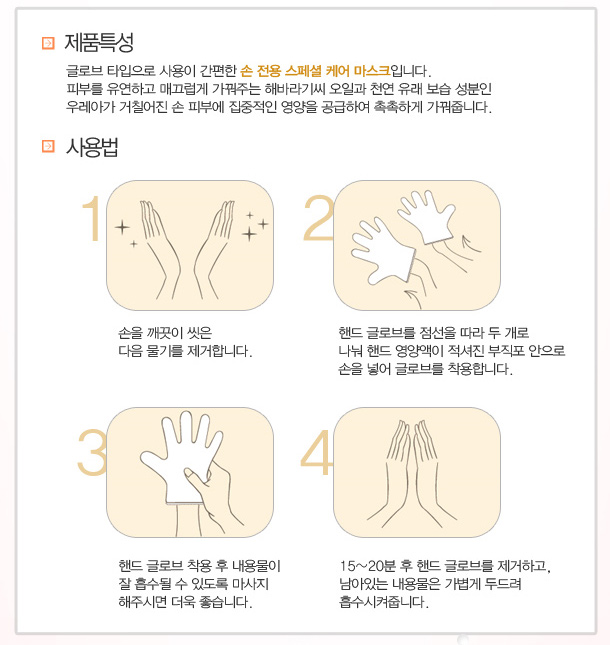 Product Information
Product : [Thefaceshop] Rich Hand V Special Care Hand Mask

Volume: 16g
How to use : 

1. Cleanse hands clearly and remove wet.  

2. Split hand glove into two according to dot line and put hands into felt with nourishing liquid to wear glove.

3. Massage for absorption after wearing hand glove.

4. Remove hand glove after 15-20 minutes and pat the remainder essence lightly for absorption.


 
Tag: the face shop, rich hand mask, hand mask, hand special mask, special care hand, rich hand mask