[Thefaceshop] Holiday Edition : Joyful Mini Lipstick Kit 1.3g*3
There are not enough products in stock
Tax excluded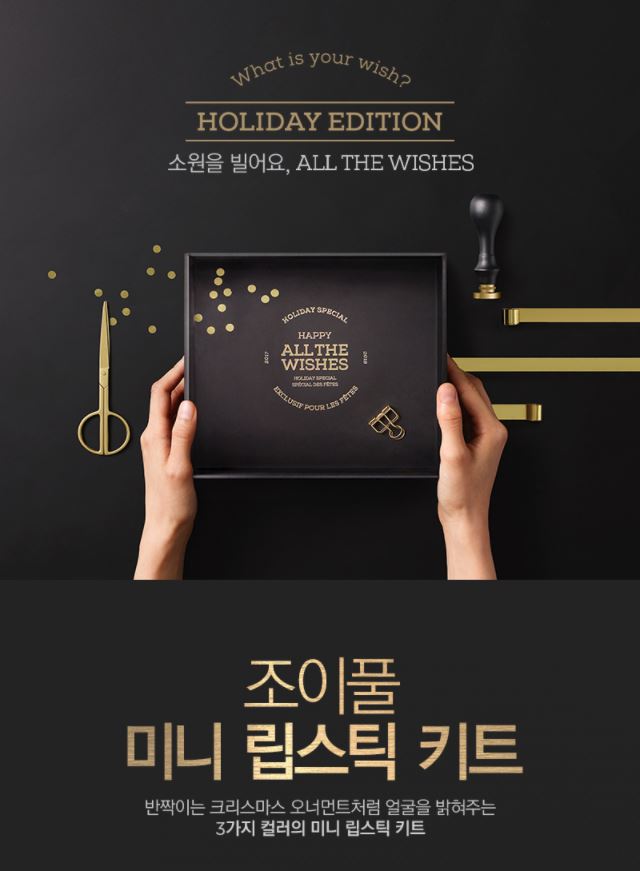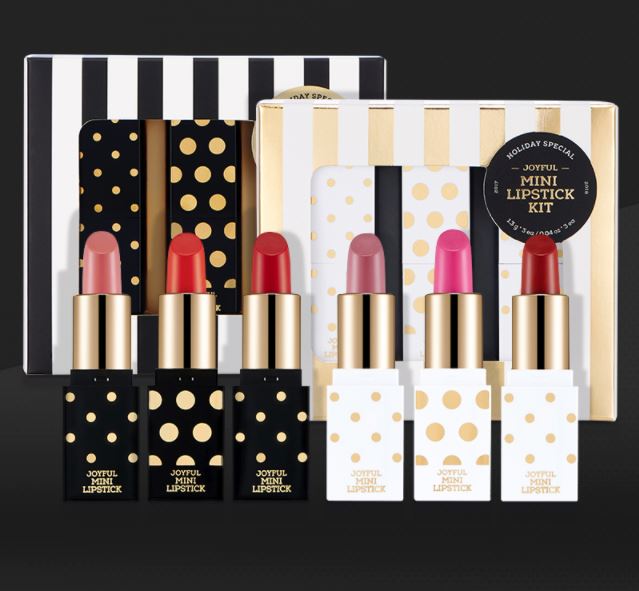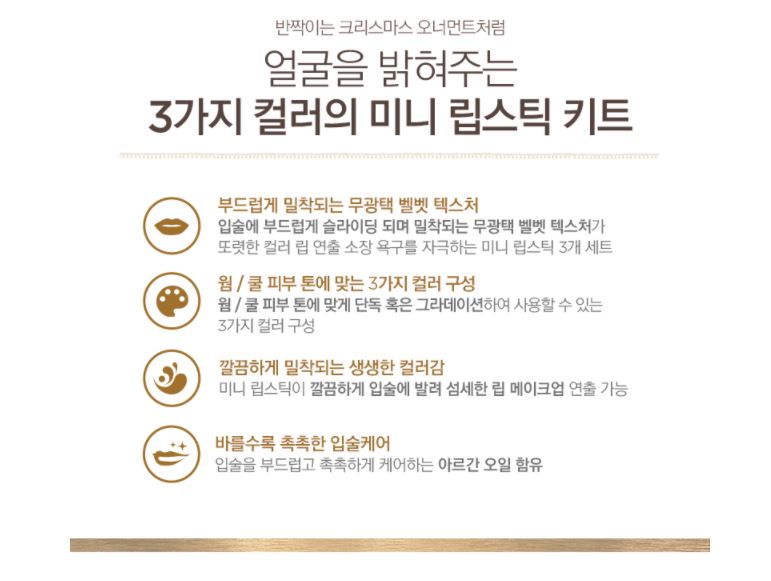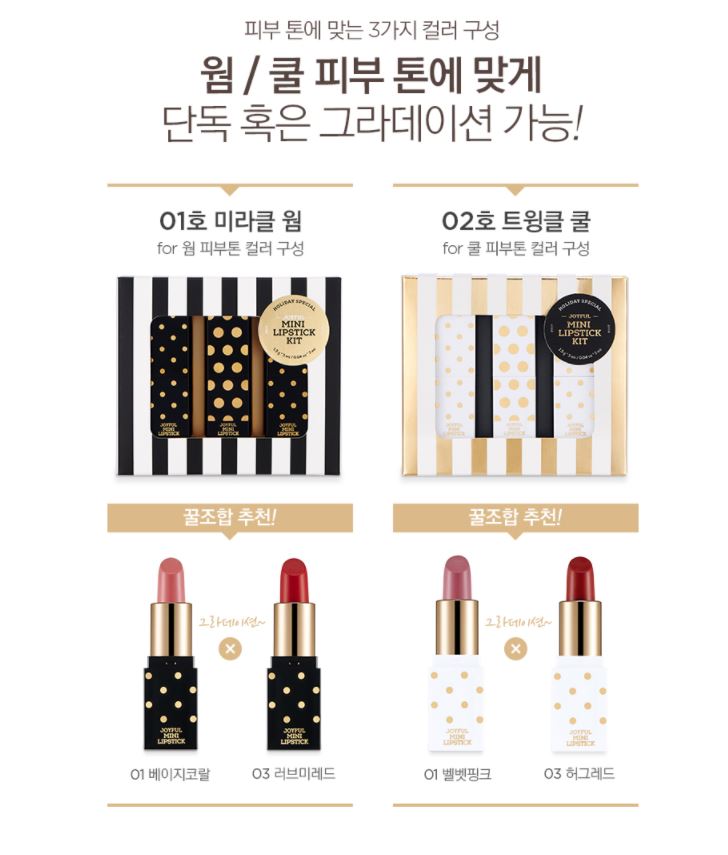 Product Information
Product  :

 [Thefaceshop] Holiday Edition :Joyful Mini Lipstick Kit 1.3g*3

Volume : 

1.3g*3

 Major ingredients : Argan oil, olive oil 

 Product description 

 : Soft sliding on the lips, shine free velvet texture gives vivid color

 collectible mini lipstick three set.

 : Warm/cool tone or individual gradation use.

 : Mini lipstick clean lip application for delicate lip makeup look. 

 : Gives soft lip moisture care with argan oil. 

How to use

 : Follow lip line to express vivid and clean look,

 apply from lips cent to outward for natural gradation. 



Tag: the face shop, the face shop cosmetcis, lipstick, holiday edition, joyful mini lipstick kit