[Thefaceshop] Dr.Belmeur Advanced Cica Emulsion 150ml
[Thefaceshop] Dr.Belmeur Advanced Cica Emulsion 150ml
- Volume : 150ml
Benefits
: Dermatologically tested.
: Passed the DERMATEST® in 2018 with the rating of "Excellent".
: Skin Sync Rx™ contains Centella Asiatica Extract, Betaine, Panthenol to soothe and balance skin while shielding skin from external aggressors.
: Formulated without 10 types of harsh ingredient such as Triethanolamine, Methylparaben and Propylparaben.
How to use
1. Apply an appropriate amount along skin texture after toner.
2. Pat lightly for better absorption.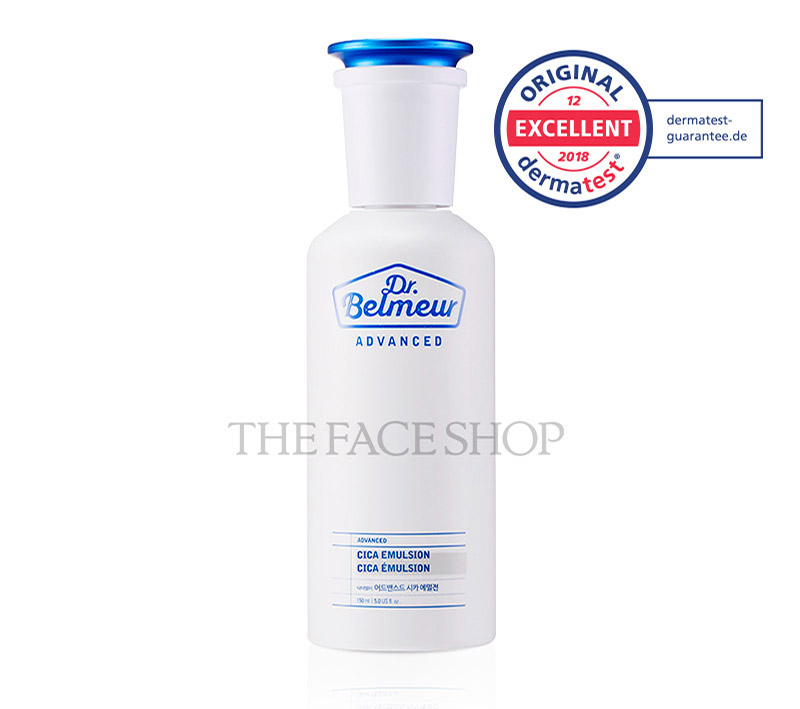 face1028/닥터벨머 어드밴스드 시카 에멀전